A Psalm of Sufficiency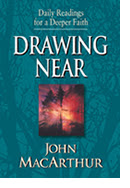 "The law of the Lord is perfect, restoring the soul; the testimony of the Lord is sure, making wise the simple. The precepts of the Lord are right, rejoicing the heart; the commandment of the Lord is pure, enlightening the eyes. The fear of the Lord is clean, enduring forever; the judgments of the Lord are true; they are righteous altogether.
"They are more desirable than gold, yes, than much fine gold; sweeter also than honey and the drippings of the honeycomb. Moreover, by them Thy servant is warned; in keeping them there is great reward.
"Who can discern his errors? Acquit me of hidden faults. Also keep back Thy servant from presumptuous sins; let them not rule over me; then I shall be blameless, and I shall be acquitted of great transgression.
Read more...
---
The moment you were saved by grace through faith all of these things were true of you.
You were Delivered from the kingdom of Satan: Colossians 1:13, 2:15
Foreknown: Acts: 2:23; Rom. 8:29; 1 Pet. 1:2
You were Elected by God: Rom. 8:33; Col. 3:12; Tit. 1:1; 1 Pet. 1:2
You were Predestined: Rom. 8:29; Eph. 1:5,11
You were Chosen by God: Matt. 22:14; 1 Pet. 2:4
You were Called by God: Matt. 22:14; 1Thess. 5:24
You were Reconciled by God: 2 Cor. 5:18,19; Col. 1:20
You were Reconciled to God: Rom. 5:10; 2 Cor.5:20
IF WE COULD LOSE OUR SALVATION ALL OF THESE WOULD HAVE TO BE REVERSED
Does that sound like non-sense? It should! Christ does not take back his promises.
In Christ,
Pastor Kevin
---