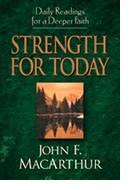 How do we draw near to God?
"Let us draw near with a true heart" (Heb. 10.22). Based on what had been written, this was the heart of the invitation to those in the assembly who had not come to Christ. The same invitation is found in the first New Testament book to be written (James 4.8), where James reveals the corollary of drawing near to God. God will draw near to you. Asaph taught that it is a good thing to draw near to God (Ps. 73.28). The full restoration of Israel to God's blessing is dependent upon their drawing near to Him (Jer. 30.18–22). In other words, it is an eschatological invitation coming to them in "these last days" (Heb. 1.2). This verse describes the prerequisites for entering the presence of God (Ps. 15). sincerity, security, salvation, and sanctification. The Greek term behind "true" carries the ideas of being sincere, genuine, and without ulterior motive (Jer. 24.7; Matt. 15.8). This one thing these particular Hebrews lacked. genuine commitment to Christ.
Read more...
---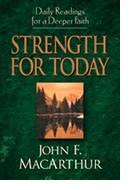 What is the unforgivable sin that Jesus spoke of?
According to Jesus' words in Matthew 12.31, the unforgivable sin is "the blasphemy against the Spirit." The sin He was confronting was the Pharisees' deliberate rejection of that which they knew to be of God (see John 11.48; Acts 4.16). They could not deny the reality of what the Holy Spirit had done through Him, so they attributed to Satan a work that they knew was of God (v. 24; Mark 3.22).
Someone never exposed to Christ's divine power and presence might reject Him in ignorance and "it will be forgiven him" (v. 32)—assuming the unbelief gives way to genuine repentance. Even a Pharisee such as Saul of Tarsus could be forgiven for speaking "against the Son of Man" or persecuting His followers—because his unbelief stemmed from ignorance (1 Tim. 1.13).
Read more...
---

Should I expect to be persecuted for my faith?
In Matthew 10.32, Jesus makes the amazing promise that the person who acknowledges Him as Lord in life or in death, if necessary, is the one whom He will acknowledge personally before God as His own (Matt. 13.20; 2 Tim. 2.10–13). Conversely, He describes the soul-damning denial of Christ of those who through fear, shame, neglect, or love of the world reject all evidence and revelation and decline to confess Christ as Savior and King.
Though the ultimate end of the gospel is peace with God (John 14.27; Rom. 8.6), the immediate result of the gospel is frequently conflict (v. 34). Conversion to Christ can result in strained family relationships (vv. 35, 36), persecution, and even martyrdom. Following Christ presupposes a willingness to endure such hardships (vv. 32, 33, 37–39). Though He is called "Prince of Peace" (Is. 9.6), Christ will have no one deluded into thinking that He calls believers to a life devoid of all conflict.
Read more...
---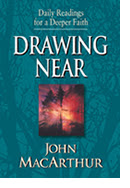 "In [Christ] we have redemption through His blood" (Eph. 1:7, emphasis added).
Redeeming grace is free to us, but its cost to God is inestimable.
Sin is not a serious issue to most people. Our culture flaunts and peddles it in countless forms. Even Christians who would never think of committing certain sins will often allow themselves to be entertained by them through television, movies, music, and other media.
We sometimes flirt with sin but God hates it. The price He paid to redeem us from it speaks of the seriousness with which He views it. After all, we "were not redeemed with perishable things like silver or gold . . . but with precious blood, as of a lamb unblemished and spotless, the blood of Christ" (1 Pet. 1:18-19).
In Scripture the shedding of blood refers to violent physical death—whether of a sacrificial animal or of Christ Himself. Sin is so serious that without bloodshed, there is no forgiveness of sin in God's sight (Heb. 9:22).
Read more...
---